Defiant Arrangment for People Who Disrupted the Senate Confirmation Hearing of Jeff Sessions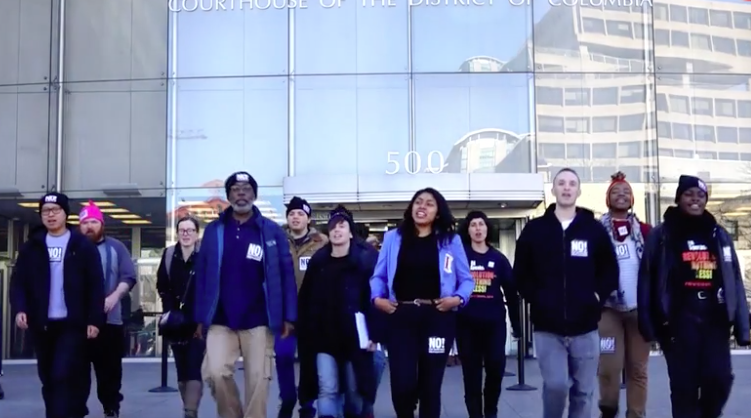 25 de enero: Decenas de personas fueron acusadas de interrumpir la audiencia de confirmación del Senado de Jeff Sessions – una racista – para ser jefe del Departamento de Justicia. Un voluntario del Refuse Fascism que vino de Los Ángeles es entrevistado por Mundo Hispanico.
January 25: Dozens of people were arraigned on charges from disrupting the Senate Confirmation hearing of Jeff Sessions – a white supremacist – to be head of the Department of Justice. A Refuse Fascism volunteer who came from Los Angeles is interviewed by Mundo Hispanico.