See list of protests November 16, and a link to how to organize your own at the end of this call
NOW IS THE TIME to TAKE to the STREETS to DEMAND:
TRUMP/PENCE OUT NOW!
Saturday, November 16
The Trump/Pence Regime poses a catastrophic danger to humanity. Concentration Camps on the border… environmental devastation accelerated… the danger of war, even nuclear, threatened… white supremacy rules… fascist mobs and racist mass murderers… truth and science erased… the right to abortion near gone… the rule of law and democratic and civil rights are stripped away… THIS IS FASCISM UNFOLDING.
If you are anguished by what the Trump/Pence regime has already done and filled with dread for the future, will you bury your hopes and conscience? Or, will you join us in protest? Come on out and make a real difference. NOW IS THE TIME.
Political lines are drawn, impeachment hearings have begun. We must not be spectators…it's time for the people to act.
THERE IS A WAY TO REMOVE THE TRUMP/PENCE REGIME
Public televised hearings to impeach Trump begin this week. Sharp political lines are drawn with high stakes. Trump and Pence have ordered the Republicans to obstruct the hearings..Yet, the Democratic leadership has all but conceded that Trump will not be removed by the Senate.
What can change all of this? WE CAN – the power of the people taking to the streets in sustained non-violent protest raising one simple and unifying demand: Trump/Pence #OUTNOW! and then, continuing week after week all across the country growing in numbers and determination until this demand is met.
Gather your friends, your school, place of worship, community, organization, and come out this Saturday. Spread the word. Let's show people in this country and the world that we will not adjust to the injustice and crimes of Trump and Pence. We will protest again and again until this regime is gone.
There's still a chance to stop a regime that imperils humanity and the planet, let's stand together with conviction and courage overcoming fear and uncertainty, to struggle with all we've got to demand:
TRUMP/PENCE OUT NOW!
---
#OutNOW Protests: November 16
#TrumpPenceMustGO – NOW! (and others this week)
Send links to your uploaded video and photos to

[email protected]
See more Refuse Fascism and #OUTNOW events here…
Don't see a protest in your area? Go here to find out how to organize one
Atlanta: 2:00 pm Piedmont Park 10th Street near Monroe Dr.  Facebook event
Boston: 2:00 pm Copley Square, Dartmouth & Boylston Facebook event
Chicago: 1:00 pm Millennium Park Michigan & Randolph Facebook event
Cleveland: 11:00am Feeder March: Assemble South West corner of W. 65th and Detroit
1:00pm Rally at Market Square, West 25th & Lorain (across from West-side Market)
2:00pm March to the Rapid Stop, take the protest on the Rapid to Public Square Facebook event
Detroit: 3:00 PM, Grand Circus Park, Detroit Facebook event
Honolulu: 4:30 pm Gather at Ala Moana Park, Atkinson/Ala Moana Intersection Facebook event
Houston: 3:00 pm Galleria, Westheimer & Post Oak Road Facebook event
Indianapolis: 11:00 am 40 East Clair Street Facebook event
Los Angeles: 2:00 pm MacArthur Park, 7th and Alvarado near the Metro Red Line Station Facebook event
New York City:
1:00 pm Union Square @14th Street Facebook event
2:00 pm Harlem State Office Building 125th & Adam Clayton Powell Facebook event
Philadelphia: 2:00 pm Rittenhouse Square Facebook event
San Francisco:  1:00 pm Castro and Market Facebook event
Santa Ana: 1:00 pm 4th Street & Spurgeon, Santa Ana CA Facebook event
Seattle: 2:00 pm Corner of Broadway and Pine, Capitol Hill Facebook event
Washington DC: 2:00 pm Farragut Square; March to White House
Saturdays Sept 26… Nov 2… 9… 16…

We have been GROWING #OUTNOW! mass protests EVERYWHERE. 

From here, it's on…

continuing and growing until the Trump/Pence Regime is removed from power!
Follow and share Refuse Fascism posts on social media
Refuse Fascism on Facebook

Refuse Fascism on Twitter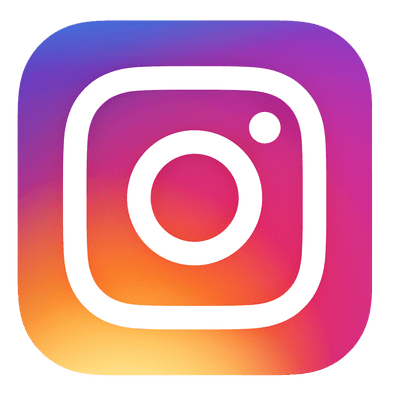 Refuse Fascism on Instagram
---
Dig Deeper:
Why RefuseFascism launched #OUTNOW!
This talk by RefuseFascism co-initiator Andy Zee was delivered in Los Angeles on Sept. 28, 2019.  It was at this meeting, that the name #OUTNOW! was proposed for this movement.

Want to know how and why a fascist regime came to power in the United States and how can we drive it OUT? 
Watch and share this one-hour video of a talk by Bob Avakian:
---
---
Refuse Fascism Wed Night Webinar 11/13:
With the Impeachment Hearings Beginning while the Fascist Defy The Rule of Law: Now is the Time to Hit The Street.  Nov 16: Be in the streets demanding Trump/Pence #OUTNOW
Now is the time to be in the streets demanding Trump/Pence #OUTNOW because of their white supremacy, jingoism, sexist, fascist nature.
Register for the next webinar here or watch live on: facebook.com/refusefascism
---

---
---
Stickers, Memes, Posters, Banners…
   
---
Protest signs: click to open and print the JPEG files below or take the PDF file for both to a print shop.
---
---
20′ long banners
Give your printer this link for the files they need to make either of these banners.