THE TRUMP/PENCE REGIME MUST GO – NOW!
Come to a

mass meeting to consider and plan for sustained nonviolent mass protest beginning this October.
We must take to the streets in non-violent protest, week-after-week, becoming day-after-day, not stopping until the single unifying demand is met: THE TRUMP/PENCE REGIME MUST GO – NOW!
TUNE IN…to Consider and Plan for Sustained Non Violent Mass Protest Beginning this October
One-hour special edition of We Only Want the World on WPFW (in Washington, DC), with host Sunsara Taylor and guests Andy Zee and Coco Das. (Aired September 19).
---
Friday, September 20, 10:00 am PDT: Andy Zee on the Michael Slate Show on KPFK (90.7 in Los Angeles). Listen here.
THE TRUMP/PENCE REGIME MUST GO – NOW!
Concentration camps on the border… the earth melts and burns… the danger of war, even nuclear… white supremacy rules… fascist mobs and mass murderers… truth and science erased… the right to abortion near gone…democratic and civil rights stripped away… THIS IS FASCISM UNFOLDING.
The Democratic Party facilitates all of this – voting for the wall; refusing to impeach which they have shown and told you they will not urgently pursue.
Waiting on 2020 is immoral and dangerous: If you will not take to the streets now, what will you do if Trump wins? What will you do if he loses, but refuses to leave office? History shows it can become too late to stop fascism.
To NOT ACT IS COMPLICITY.
The world as we have known it is being torn asunder. This requires getting out of our comfort zones and not allowing our differences to stand in the way of rising together in an unprecedented, unrelenting mass struggle to confront the danger of a Trump/Pence fascist America. The Trump/Pence Regime Must Be OUT NOW!
#TrumpPenceMustGo NOW Weekend in D.C. September 20-23
Refuse Fascism will join the We the People March (September 21) to raise the demand "Trump and Pence Must Go!" We support the Global Climate Strike (September 20) and the September 23 calls for mass civil disobedience to #shutdownDC, because people do need to act like "our house is on fire." At the same time, we have to confront that removing the Trump/Pence regime is a necessary step toward saving our planet. Join us in gathering forces and getting ready to launch sustained, non-violent protests demanding the  Trump/Pence Regime must go.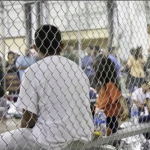 Wait until 2020? Tell that to the children who've been torn apart from their parents… and what guarantees do you have that Trump will lose, or accept defeat if he does lose?  No… Fascism cannot be voted out. It must be drive out by people in the streets in our millions. Come discuss and get organized. Speakers include Andy Zee, co-initiator of Refuse Fascism, Get Organized for an Actual Revolution Tour; Steve Rohde, Chair of Interfaith Communities United for Justice and Peace; Alan Myers, Film and Television Director. Tuesday September 24, 6:30 PM – 9:30 PM PDT, Echo Park United Methodist Church, 1226 N Alvarado St, Los Angeles.
RefuseFascism.org is a movement of people coming from diverse perspectives, united in our recognition that THE TRUMP/PENCE REGIME MUST GO – NOW!
Read and share the Refuse Fascism Call to Act.
Unite All Who Can Be United – Defeat "Divide and Conquer" – read more
---
"This police infiltration [of Refuse Fascism] should be a wake-up call — not only to ourselves, but to millions of people — to say enough. We need to get out there and act."

---

By MIGUEL ALEX ANTONIO AND CHANTELLE HERSHBERGER
– Read and share this op-ed piece in the LA Times
---
Call City Atty Mike Feuer 213-978-8100 or message @Mike_Feuer.  SIGN THE PETITION: Drop The Charges Against Members of Refuse Fascism and Revolution Club!
How serious a threat does the Trump/Pence regime pose to humanity? Could fascism really happen here? What is the character of the regime-is it fascist, and if it is, what are the implications? What are the roots of this regime? Is it a terrible aberration, "more of the same"… or something different still? What must be done to stop it? How? Is a better world possible? These questions, whether spoken or implicit, lie at the bottom of nearly every political debate and discussion today. Bob Avakian, in his filmed talk on the Trump/Pence regime, addresses those questions from a lofty level, with a penetrating scientific approach, and with a depth of compassion and breadth of humanity that is unique.
Watch the entire talk here.
---
Stay up-to-date with and spread the latest news from the movement to drive out the Trump/Pence regime.
Follow and share Refuse Fascism on social media.
Important voices on the current moment
From Coco Das
---
From Sarah Roark To Time Magazine & Robert Redford:
…As Redford himself points out, one of the chief things keeping the US from taking the crucial role it must in averting planetwide climate disaster is the Trump/Pence regime. – Read more
---
From Sunsara Taylor – reprinted from revcom.us
---
Refuse Fascism at Philadelphia Gay Pride 2019
---
From Coco Das and Sarah Roark 

When people are not seen as human beings, but as a "storage" problem, the final solution becomes the "logical" solution. Are we going to let that happen?
– Read & share the article at Counterpunch
---
From Coco Das
---
From Sarah Roark
If you're waiting for ovens to fire up before you feel licensed to act, you've basically committed to waiting until it's all over already. – Read more
Share postable meme | Printable 40″ x 30″ PDF
---
From Coco Das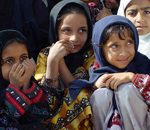 ---
How do we get a movement going that can drive out this fascist regime at a time when people all around the world are taking to the streets to force out hated rulers?
---
WATCH: Livestream from May 30, Revolution Books NYC
---
5/13/2019: Refuse Fascism co-initiator Andy Zee interviewed by The Young Turks' Cenk Uygur about organizing for an actual revolution, and the urgency of driving out the Trump/Pence fascist regime – share it
From Sunsara Taylor
On the Michael Slate Show on KPFK:
What you DON'T KNOW about why the new, ferocious attacks on abortion would take us back to WORSE than before-#RoeVWade… and what needs to be done.
Rev. Frank Wulf, Refuse Fascism, Faith Task Force:
Perry Hoberman in Counterpunch:

---
Fr. Luis Barrios after the 2018 election:
---
MORE voices here