Even with a Democratic House…
Join with us now to organize for sustained nonviolent protest in the streets TO DEMAND
IN THE NAME OF HUMANITY, THE TRUMP/PENCE REGIME MUST GO!
Join Refuse Fascism
RefuseFascism.org is a movement of people coming from diverse perspectives, united in our recognition that the Trump/Pence Regime poses a catastrophic danger to humanity and the planet, and that it is our responsibility to drive them from power through non-violent protests that grow every day until our demand is met.
---
From the Refuse Fascism Call to Action: "We are horrified and angered at the shocking damage already done to lives here and around the world by the Trump/Pence regime.  We recognize that they are poised to do far worse, including threatening WAR, even nuclear war.  Through an unrelenting barrage of daily outrages and twitter outbursts, the Trump/Pence regime is radically remaking society – step by step hammering into place a vicious American fascism. This is not insult or exaggeration, it is what they are doing. Therefore, WE RESOLVE that nothing short of removing this whole illegitimate regime from power will stop this nightmare. There is a way to do this…" – Read the entire Refuse Fascism Call to Action
Every fascist move by the Trump/Pence regime should be met by more struggle and involve more and more people and diverse political forces opposed to the moves of this regime. And this struggle needs to be aiming at and preparing for nothing less than driving out the whole regime.
Give today to RefuseFascism.org because fascists don't just resign. They must be driven from power by the actions of the people.
Here's a letter to send to  everyone you know, challenging them to donate  to support the fight to change the future for billions around the globe by driving out the fascist Trump/Pence regime. 

It's up to the people to drive this regime from power. Read more.
---
Order the "NO!" shirt Plus.. stickers, posters At the NO Shop
Two ways you can project the demand Trump/Pence Must Go in your life: #1: A NO! beanie for you and one for a friend. >> Ready to ship! ORDER here. #2: Trump/Pence Must Go Yard Sign & holder.  Order 2! >> Ready to ship! ORDER now – Everything at the NO! Shop is on sale today for 25% off. Use promo code 3CB86P.
Important voices on the current moment
by Coco Das, contributing editor to RefuseFascism.org
The Young Turks' Cenk Uygur spoke with Andy Zee of RefuseFascism.org about the threats posed by the Trump/Pence "regime."

by Sarah Roark, contributing editor to RefuseFascism.org
Katherine Stewart: Why Trump Reigns as King Cyrus

In an important opinion piece in the New York Times (12/31/18), Katherine Stewart shines a sobering and revealing spotlight on the forces and the outlook behind the Christian evangelical cohesion around Donald Trump.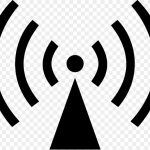 Audio: What we're facing post-election with Trump on a rampage…
Refuse Fascism co-initiator Sunsara Taylor and website contributor Sarah Roarke on NYC's WBAI radio
"This is no moment for celebration. Take the street so we can drive out this fascist Trump/Pence regime."
video from Fr. Luis Barrios
You Can't Vote Out Fascism – It Must Be Driven From Power 
by Perry Hoberman reprinted from Counterpunch
I Am My Brother's Keeper – The Trump/Pence Regime Must Go. We must do this for the future of humanity and the planet
video from Rev. Frank Wulf, Refuse Fascism, Faith Task Force
Donald Trump is a crude, obscene white supremacist. Mike Pence is a "Handmaids Tale" style theocrat. What does it mean for humanity that they are in an unholy alliance at the head of a fascist regime, and what needs to be done to end this nightmare? Watch and share this clip from the film of Bob Avakian's talk.
How serious a threat does the Trump/Pence regime pose to humanity? Could fascism really happen here? What is the character of the regime-is it fascist, and if it is, what are the implications? What are the roots of this regime? Is it a terrible aberration, "more of the same"… or something different still? What must be done to stop it? How? Is a better world possible? These questions, whether spoken or implicit, lie at the bottom of nearly every political debate and discussion today. Bob Avakian, in his filmed talk on the Trump/Pence regime, addresses those questions from a lofty level, with a penetrating scientific approach, and with a depth of compassion and breadth of humanity that is unique. Watch the film, discuss it, tell us what you think.… Video of the Talk, the Q&A & sharable clips here.
Fascism: It IS Happening HERE!
The Trump/Pence Regime Is INDICTED For:
Read the full set of Indictments
Individual (sharable) Indictments
> Do It Yourself print-on-any-printer 8 1/2″ x 11″ (two-sides) Indictments
---
Twelve members of Refuse Fascism face criminal charges and up to seven years in prison for non-violent political protest. Their cases which have yet to come to trial reveal a continuing pattern of coordinated governmental political surveillance, targeting, and persecution against Refuse Fascism. The political demand to Stop the Persecution and Drop the Charges Against Refuse Fascism Activists is part and parcel of the fight to stop the danger that the Trump/Pence regime presents to humanity.
We call on everyone who values the right to speak critically of the government and to mobilize political protest aimed at stopping the nightmare of the Trump/Pence regime to join in demanding: STOP THE POLITICAL PERSECUTION AND DROP THE CHARGES AGAINST REFUSE FASCISM ACTIVISTS!
We further call on everyone to heed the challenge and example of these courageous activists and join the movement to drive out the fascist Trump/Pence regime regime.
Learn more, spread the word, get involved in the struggle to stop the persecution of Refuse Fascism activists.