#OUTNOW!
We demand:
THE TRUMP/PENCE REGIME MUST GO – NOW!
#OUTNOW! begins with five weeks of protest to launch, spread, and grow an unrelenting non-violent mass movement of protests that continue week after week to demand that the Trump/Pence Regime Must Go – NOW! From there, we will continue to grow and not stop until the Trump/Pence Regime has been removed from power.
Saturday, October 19
We LAUNCH
#OUTNOW! mass protests in two cities:
New York City – Union Square 2:00 pm
Los Angeles  – Lifeguard Station 16 (just south of Santa Monica Pier) Noon
Saturday, October 26
We SPREAD
#OUTNOW! mass protests NATIONWIDE
Saturdays Nov 2… Nov 9… Nov 16… We GROW
#OUTNOW! mass protests EVERYWHERE
From there, it's on…

continuing and growing until the Trump/Pence Regime is removed from power!

The Trump/Pence regime poses a catastrophic danger to humanity and the planet. Concentration camps at the border… environmental devastation accelerated… danger of war, even nuclear, threatened… white supremacy rules… fascist mobs and racist mass murders… truth and science erased… right to abortion near gone… the rule of law and democratic and civil rights stripped away… THIS IS FASCISM UNFOLDING.

We must seize on the impeachment crisis now erupting, taking history into our own hands and turning dread for the future into a force for hope – joining together behind the single unifying demand: The Trump/Pence Regime Must Go– NOW!
Many Voices Call on You: Into the Streets #TrumpPenceOutNow
Andy Zee: The Trump/Pence Regime Must Go—NOW!

Sarah Roark: Can You Imagine?
---
Why Trump and Pence Need to be #OUTNOW!
From Coco Das
---
One Week Out from the Launch of Trump/Pence #OUTNOW
Why we need to do this and how we can do this.
---
Reposted from Revcom.us
… Shortly before the outbreak of the U.S. Civil War, the Supreme Court issued its infamous Dred Scott decision. It ruled that Black people "are not included, and were not intended to be included, under the word 'citizens' in the Constitution,"  and that Black people had "no rights which the white man is bound to respect."  Now, 160 years later, an argument is advancing in federal courts seeking to establish in U.S. law that immigrants without papers—an estimated 10.5 million people—have no rights police are bound to respect. – Read the article
From Sarah Roark To Time Magazine & Robert Redford:

…As Redford himself points out, one of the chief things keeping the US from taking the crucial role it must in averting planetwide climate disaster is the Trump/Pence regime. – Read more
---
From Sunsara Taylor – reprinted from revcom.us
Acquitted after facing 2 years for calling out Mnuchin at UCLA

10/11/2019: Today a jury in West LA returned a not guilty verdict in the trial of the UCLA5. This is an important victory for the people – for the millions who hate the Trump/Pence Regime and who want to see them OUT NOW! – Read the press statement from the acquitted defendants. 
---
Call City Atty Mike Feuer 213-978-8100 or message @Mike_Feuer.  SIGN THE PETITION: Drop The Charges Against Members of Refuse Fascism and Revolution Club!
> Stay tuned at @revclub_la or @refusefascismla
---

By MIGUEL ALEX ANTONIO AND CHANTELLE HERSHBERGER
– Read and share this op-ed piece in the LA Times
"This police infiltration [of Refuse Fascism] should be a wake-up call — not only to ourselves, but to millions of people — to say enough. We need to get out there and act." Watch / share the interview on YouTube
From Sarah Roark
Reprinted from Women's eNews
Well-earned celebrations must not eclipse our view of true victory for humanity and the planet. Well, it's finally happened, to the relief of a wide range of people, from Nancy Pelosi's most vitriolic critics to her most loyal loyalists: the House is officially opening impeachment proceedings. This matters. A lot… Nevertheless, we're in a supremely perilous moment now and we'd be fools not to recognize it. – Read More
---
Also see
---
From Coco Das
Be terrified.
Cast aside illusions about the normal channels stopping this regime.
Prepare to take to the streets and stay in the streets week after week, then day after day, refusing to stop until our demand that the Trump/Pence regime must go NOW is met.
How serious a threat does the Trump/Pence regime pose to humanity? Could fascism really happen here? What is the character of the regime-is it fascist, and if it is, what are the implications? What are the roots of this regime? Is it a terrible aberration, "more of the same"… or something different still? What must be done to stop it? How? Is a better world possible?These questions, whether spoken or implicit, lie at the bottom of nearly every political debate and discussion today. Bob Avakian, in his filmed talk on the Trump/Pence regime, addresses those questions from a lofty level, with a penetrating scientific approach, and with a depth of compassion and breadth of humanity that is unique.
Watch the entire talk here.
Stay up-to-date with and spread the latest news from the movement to drive out the Trump/Pence regime.

Important voices on the current moment
On Impeachment, and How do we Drive out a Fascist Regime…
Rev. Frank Wulf, Pastor Echo Park United Method Church and from Refuse Fascism, and  Andy Zee, co-initiator of Refuse Fascism and member of the The Get Organized for an ACTUAL Revolution Tour,  talk about upcoming meetings to organize a movement to drive out Trump and Pence on the Michael Slate show, September 28, 2019. Share the interview.
September 25: Andy Zee interviewed on The Young Turks on attacks on Refuse Fascism, moves to impeach, and driving out Trump/Pence – NOW
---
Unite All Who Can Be United – Defeat "Divide and Conquer"
Don't allow the ruling forces, or any other forces, to divide us or pit us against each other.
– read more
Refuse Fascism at Philadelphia Gay Pride 2019
---
From Coco Das
---
From Sarah Roark
If you're waiting for ovens to fire up before you feel licensed to act, you've basically committed to waiting until it's all over already. – Read more
Share postable meme | Printable 40″ x 30″ PDF
---
From Coco Das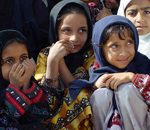 ---
WATCH: Livestream from May 30, Revolution Books NYC
---
5/13/2019: Refuse Fascism co-initiator Andy Zee interviewed by The Young Turks' Cenk Uygur about organizing for an actual revolution, and the urgency of driving out the Trump/Pence fascist regime – share it
From Sunsara Taylor
On the Michael Slate Show on KPFK:
What you DON'T KNOW about why the new, ferocious attacks on abortion would take us back to WORSE than before-#RoeVWade… and what needs to be done.
---
Rev. Frank Wulf, Refuse Fascism, Faith Task Force:
---
Perry Hoberman in Counterpunch:

---
Fr. Luis Barrios after the 2018 election:
---
MORE voices here
RefuseFascism.org is a movement of people coming from diverse perspectives, united in our recognition that the Trump/Pence Regime poses a catastrophic danger to humanity and the planet, and that it is our responsibility to drive them from power through non-violent protests that grow until our demand is met: This Nightmare Must End: The Trump/Pence Regime Must Go! We welcome individuals and organizations from many different points of view who share our determination to refuse to accept a fascist America, to join and/or partner with us in this great cause.