NOW IS THE TIME to TAKE to the STREETS to DEMAND:
TRUMP/PENCE OUT NOW!
Saturday, November 16
The Trump/Pence Regime poses a catastrophic danger to humanity. Concentration Camps on the border… environmental devastation accelerated… the danger of war, even nuclear, threatened… white supremacy rules… fascist mobs and racist mass murderers… truth and science erased… the right to abortion near gone… the rule of law and democratic and civil rights are stripped away… THIS IS FASCISM UNFOLDING.
If you are anguished by what the Trump/Pence regime has already done and filled with dread for the future, will you bury your hopes and conscience? Or, will you join us in protest? Come on out and make a real difference. NOW IS THE TIME.
Political lines are drawn, impeachment hearings have begun. We must not be spectators…it's time for the people to act.
Read  the entire call for #OUTNOW & find protest times & places
Trump and Pence Need to be #OUTNOW!
---
Don't be a spectator. Fight for humanity! Saturday, Nov 16
Don't just be a spectator/cheerleader for the Democrats impeachment hearings. They are doing impeachment on very narrow terms, and the most the most fundamental interests of humanity are not being addressed.
---
From Coco Das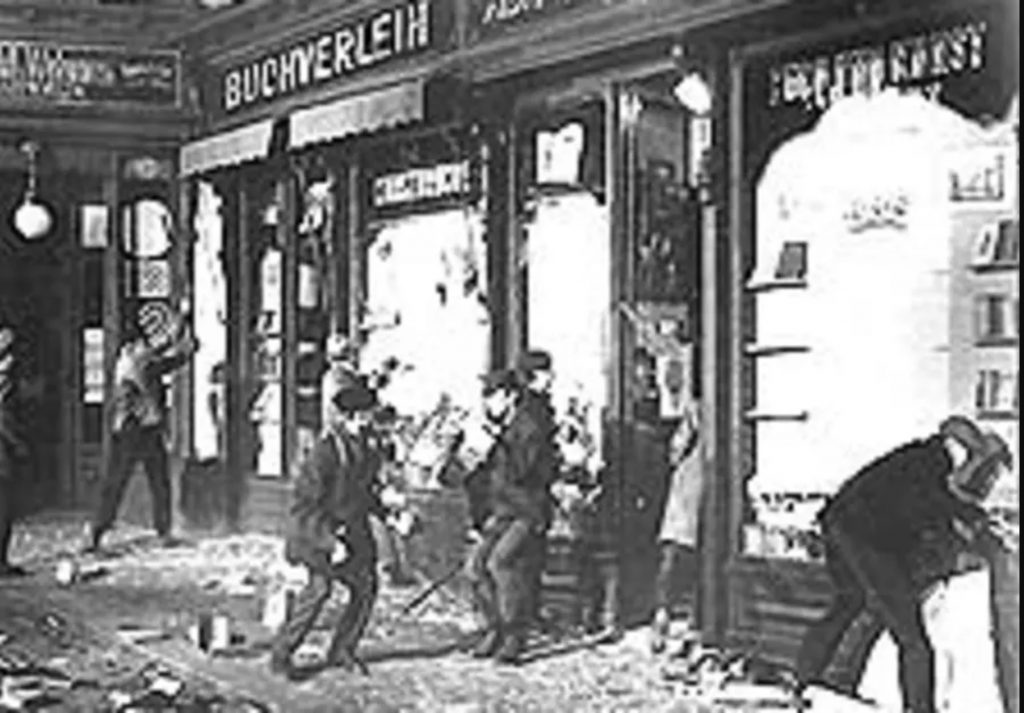 ---
Nov 8: Carl Dix keeping it real with Rashad Richey on WAOK in Atlanta: "Black Voices For Trump" is like Jews for Adolf Hitler.
---
by Scott Gilbert
With most of the focus on Trump, Mike Pence and the religious right do not get much press. Yet, they are instrumental in what is happening in the White House… – Read more
---
An "onslaught of far left activists"?! NO! We face an onslaught of FASCISM!
Which side are YOU on?

Yesterday, 30 fascist Congressmen prevented a hearing from going forward by their thuggish, mob-like antics. They echo their slavery-defending forefathers of the 1850's… – Read more
Trump today — on the National Day Against Police Brutality, Repression and the Criminalization of a Generation — dared to compare the lawful inquiry of the House of Representatives into his outrageous acts to a "lynching." – Read the article
---
Reposted from Revcom.us
Shortly before the outbreak of the U.S. Civil War, the Supreme Court ruled that Black people had "no rights which the white man is bound to respect."  Now, 160 years later, an argument is advancing in federal courts seeking to establish in U.S. law that immigrants without papers have no rights police are bound to respect. – Read the article
---

From Sarah Roark
Removing Trump and Pence from office as soon as possible is not just a national but a planetary emergency – Read more
---
---
From Sarah Roark
Reprinted from Women's eNews
Well, it's finally happened, to the relief of a wide range of people, from Nancy Pelosi's most vitriolic critics to her most loyal loyalists: the House is officially opening impeachment proceedings. This matters. A lot… Nevertheless, we're in a supremely perilous moment now and we'd be fools not to recognize it. – Read More
---
Also see
Voices Calling for #OUTNOW
Yusef Salaam of the Exonerated 5 (aka the Central Park 5) with Carl Dix: #OUTNOW!"
View this post on Instagram

A post shared by Dr. Yusef Salaam (@dr.yusefsalaam) on
---
---
How do you remove a fascist regime: #OutNow!
The Trump/Pence regime is fascist. It won't be bound by rules and will do anything to stay in power. The only thing that can stop them—and ultimately remove them from power—is the people, us, in the streets. Nonviolent… massive… sustained… and growing. Be part of rising to the challenge. Go here for location nearest you.
Cornel West calls for #OutNOW! on CNN DON LEMON 10/22
"If things don't work the way the system is, we gotta hit the streets, we gotta go to jail. That's exactly what #OutNow is all about. Next Saturday, every Saturday, it's going to be like Puerto Rico, it's going to be like Hong Kong. The people have to speak with their feet…"
---
Trump's Fascist Mobs Face Nationwide Protests
Andy Zee on Damage Report on the Call for #OUTNOW
---
Refuse Fascism co-initiator Andy Zee: This is not the easist road, this is the necessary road…
Cornel West: We gonna send a sign to the nation that there's people who oppose a neo-fascist regime
Sharonne Salaam: Let us not go back to before slavery, let us not go back to the massacre of the Native Americans
---
Unite All Who Can Be United – Defeat "Divide and Conquer"
Don't allow the ruling forces, or any other forces, to divide us or pit us against each other.
– read more
#OUTNOW News
---
Refuse Fascism Wed Night Webinar 11/13:
With the Impeachment Hearings Beginning while the Fascist Defy The Rule of Law: Now is the Time to Hit The Street.  Nov 16: Be in the streets demanding Trump/Pence #OUTNOW
With impeachment hearings beginning, while fascists defy rule of law, now is the time to be in the streets demanding Trump/Pence #OUTNOW because of their white supremacy, jingoism, sexist, fascist nature.
Register for the next webinar here.
---
From an activist in RefuseFascism.org:
I'm writing this on the bus ride, coming back from a whirlwind of activities in Washington DC. When I arrived on Thursday night, I couldn't help but hear the ominous theme song from House of Cards as I thought about the fact that fascists are now in control of the White House in the most powerful country in the world. – Read more
---
---
Transcript of comments from Coco Das at the 10/30/19 Refuse Fascism Webinar: We're putting this demand, Trump/Pence Out Now, on the map – which states unequivocally that this single unifying demand is the only demand capable of actually stopping a fascist regime whose program is an absolute nightmare for humanity in every way. – Read the transcript
---
Over the last few weeks, as Refuse Fascism has been out in the streets, @RefuseFascism social media has been in the tweets (and Facebook and Instagram). We've been using social media not only to promote and magnify what's happening nationwide at these #OutNow protests, but also to do hard hitting agitation and exposure that compels people to confront that this IS fascism… – Read more
---
Trump/Pence #OUTNOW! Movement — Bear Sprayed in LA — Begins Nationwide Protests : SAT 10/26. Los Angeles Protest Viciously Attacked with Bear Spray by MAGA Thugs, NYC Protest Marches to Trump Tower with Dr. Cornel West
---
---
Refuse Fascism Press releases
Find the latest official press releases from RefuseFascism.org here.
---
Refuse Facism and the Revolution Club in Los Angeles Targeted by LAPD, District Attorney and UCLA – STAND WITH THEM
After facing 2 years for calling out Mnuchin at UCLA: NOT GUILTY VERDICT!

10/11/2019: Today a jury in West LA returned a not guilty verdict in the trial of the UCLA5. This is an important victory for the people – for the millions who hate the Trump/Pence Regime and who want to see them OUT NOW! – Read the press statement from the acquitted defendants. 
Call City Atty Mike Feuer 213-978-8100 or message @Mike_Feuer.  SIGN THE PETITION: Drop The Charges Against Members of Refuse Fascism and Revolution Club!
> Stay tuned at @revclub_la or @refusefascismla
---

By MIGUEL ALEX ANTONIO AND CHANTELLE HERSHBERGER
– Read and share this op-ed piece in the LA Times
"This police infiltration [of Refuse Fascism] should be a wake-up call — not only to ourselves, but to millions of people — to say enough. We need to get out there and act." Watch / share the interview on YouTube
---
Bob Avakian, in his filmed talk on the Trump/Pence regime, addresses these questions with a penetrating scientific approach, and a depth of compassion that is unique.Watch the entire talk here.
---
RefuseFascism.org is a movement of people coming from diverse perspectives, united in our recognition that the Trump/Pence Regime poses a catastrophic danger to humanity and the planet, and that it is our responsibility to drive them from power through non-violent protests that grow until our demand is met: This Nightmare Must End: The Trump/Pence Regime Must Go! We welcome individuals and organizations from many different points of view who share our determination to refuse to accept a fascist America, to join and/or partner with us in this great cause.