Even with a Democratic House… and the 2020 election…
Join with us now to organize for sustained nonviolent protest in the streets TO DEMAND:
IN THE NAME OF HUMANITY, THE TRUMP/PENCE REGIME MUST GO!
RefuseFascism.org is a movement of people coming from diverse perspectives, united in our recognition that the Trump/Pence Regime poses a catastrophic danger to humanity and the planet, and that it is our responsibility to drive them from power through non-violent protests that grow every day until our demand is met. From the Refuse Fascism Call to Action: "We are horrified and angered at the shocking damage already done to lives here and around the world by the Trump/Pence regime.  We recognize that they are poised to do far worse, including threatening WAR, even nuclear war.  Through an unrelenting barrage of daily outrages and twitter outbursts, the Trump/Pence regime is radically remaking society – step by step hammering into place a vicious American fascism. This is not insult or exaggeration, it is what they are doing. Therefore, WE RESOLVE that nothing short of removing this whole illegitimate regime from power will stop this nightmare. There is a way to do this…" – Read and share the entire Refuse Fascism Call to Action
A correspondence from Andy Zee
---
By Sarah Roark | DON'T confuse the beginning stages of fascist collapse with the end stage. Hitler was Hitler before he was *Hitler*. If you're waiting for ovens to fire up before you feel licensed to act, you've basically committed to waiting until it's all over already. – Read more
---
Trial to start between August & October. Next pretrial hearing August 9. Demand the charges be dropped! Call

@Mike_Feuer  213.978.8100. Free the #Freeway9

&

#UCLA5Press releases:
> SIGN THE PETITION. Sign and spread all over the country: Drop The Charges Against Members of Refuse Fascism and Revolution Club!
Everybody who has a heart for humanity, and wants the Trump/Pence fascist regime gone needs to sign this. Defend these heroes who are acting on their conscience, to end this nightmare, and calling on you to do the same.
> Listen/share: Alex Hernandez and Coco Das discuss the state and stakes of the battle with KPFK's
Lila Garret on

Connect the Dots.
---
---
From Coco Das: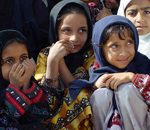 Whatever is stopping you from acting in a way that is commensurate with the danger and the horror that is about to be unleashed on millions of people, get over it. – read more
---
From Coco Das:
---
---
How serious a threat does the Trump/Pence regime pose to humanity? Could fascism really happen here? What is the character of the regime-is it fascist, and if it is, what are the implications? What are the roots of this regime? Is it a terrible aberration, "more of the same"… or something different still? What must be done to stop it? How? Is a better world possible?
These questions, whether spoken or implicit, lie at the bottom of nearly every political debate and discussion today. Bob Avakian, in his filmed talk on the Trump/Pence regime, addresses those questions from a lofty level, with a penetrating scientific approach, and with a depth of compassion and breadth of humanity that is unique.
Watch the entire talk here.
Important voices on the current moment
From Sarah Roark,  contributing editor to RefuseFascism.org
Dear Editors: I deeply appreciated the stark truths Robert Redford expressed so passionately in his recent article… But I think your headline is doing it, and the vital cause it promotes, a huge disservice. As Redford himself points out, one of the chief things keeping the US from taking the crucial role it must in averting planetwide climate disaster is the Trump/Pence regime. – Read more
Here's a heresy for you: we don't even need to know exactly what happened with Russia or the election to know that Trump needs to go right now! – Read more
From Coco Das,  contributing editor to RefuseFascism.org
Scott Warren | LA Freeway defendants with attorney
Refuse Fascism at Philadelphia Gay Pride 2019

WATCH: Livestream from May 30, Revolution Books NYC
---
5/13/2019: Refuse Fascism co-initiator Andy Zee interviewed by The Young Turks' Cenk Uygur about organizing for an actual revolution, and the urgency of driving out the Trump/Pence fascist regime – share it
From Sunsara Taylor, co-initiator of Refuse Fascism
On the Michael Slate Show on KPFK:
What you DON'T KNOW about why the new, ferocious attacks on abortion would take us back to WORSE than before-#RoeVWade… and what needs to be done.
Rev. Frank Wulf, Refuse Fascism, Faith Task Force:
Perry Hoberman in Counterpunch:

---
Fr. Luis Barrios right after the 2018 election:
---
MORE voices here
Fascism: It IS Happening HERE!
The Trump/Pence Regime Is INDICTED For:
Read the full set of Indictments
Individual (sharable) Indictments
> Do It Yourself print-on-any-printer 8 1/2″ x 11″ (two-sides) Indictments