We are sharing voices speaking out in opposition the dangerous implications of a Trump presidency from a range of viewpoints. 
Do you want order, or JUSTICE?
Watch this clip from a talk of a film by Bob Avakian and then let us know.
On February 2, 2018, detained immigrants rights leader Ravi Ragbir, and then Carl Dix – a representative of the Revolutionary Communist Party and an initiator of RefuseFascism.org –were interviewed on the Michael Slate radio show on KPFK in Los Angeles about the attacks on immigrants, on leaders of the immigrants rights movements, and what kind of response is needed. 
Ravi Ragbir: "I've been saying ethnic cleansing, they told me to stop talking about ethnic cleansing because it's really, really harsh. But you heard them talk about the s-hole countries and stopping people from those s-hole countries—the Caribbean, Africa. And then in the same breath they will say we need to have more people like from Norway, for instance. Isn't that an outrageous statement? And isn't that an obvious statement of what he wants to do and what his populist supporters want to do? They want to make this a white America. And America has never been white. The Native Americans were never white. The pioneers, the people who came here, may have been white but there were non-whites already living here."
… "I am not giving up. When I spoke to [other detained immigrants] in Krome [a concentration camp for detained immigrants], I told them they cannot give up. Every single one of them has to stand up to this agency, and there will be people who will support them. There'll be people who will be there for them.
Carl Dix: "People have to really look at what's going on. there is an intensifying war on immigrants, and especially Black and Brown immigrants. People are being literally forced to the margins of society…
"This is an important assault in its own right. No human being should fear being torn from their families, from their loved ones, from their lives, because they happened not to have been born in this country. But the other thing about this is, this is a big step in the consolidation of fascism in this country. If you look at it for what it really is, it could have been taken out of Adolph Hitler's playbook."
Lemme put this on the table.
Democratic friends and loved ones. And I'm speaking to all of y'all, by the way. Berniecrats. Hillarycrats. Justice Dems. TYTers. Centrists.
I am so there for all your efforts toward 2018. I want, desperately, to see a #BlueWave. I will donate and volunteer and pimp it on social media and all the things. But I need you to be able to answer for me one very simple question.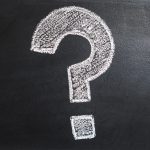 Do you actually see that happening with our system of checks and balances in the current decaying state it's in, and if so, how?
I make no claims to never ever winging it. And obviously there are multiple scenarios for success as well as failure. But if you're going to argue with me that what I'm currently doing with Refuse Fascism has no plausible path to victory, you're going to need to lay out for me your own plausible path and why it's better.
Let's start off with: I've been seeing an inherently unfavorable electoral map in 2018. Did that change when I wasn't looking?
Monsieur StrawDem: But everybody hates what this Administration is doing so much that we can surely get blue voters to the polls in much greater numbers! Look at the Roy Moore election or [insert other special election here].
Of course 'everybody' hates what this Administration is doing. 'Everybody' has hated the dude since before his election. Often since WELL before his election. That did not prevent his coming to power, or his significant progress toward consolidating an antidemocratic system of rule; and there are reasons that happened that continue to be an obstacle. So you need to explain how we surmount those obstacles. 'That mans is so bad that nobody will vote for him' is a proven bullshit argument.
And suppose that we DO get a better blue turnout in 2018, which is perfectly possible. How much better does it have to be to overcome the safe red incumbent districts and states? The voter suppression? Gerrymandering? Russian interference? Possibly outright fraud? (I put nothing past Trumpists.)
I will also humbly submit that as deep-red a state as Alabama is, and as notable as it rightly is that a Democrat won a Senate seat there — under normal circumstances at least, defeating a credibly accused repeat child molester of any party shouldn't be a high bar to clear.
Madame StrawDem: We are working very hard on gerrymandering and all that! Obama has a new organization! There's lots of organizations!
Yes, there are. And remind me what the game plan for that involves? That is, I know it's things like restoring the VRA and redrawing districts, especially before the next Census. I mean how do you achieve that, exactly?
Madame StrawDem: Well, you can bring court cases. But mainly you have to elect lots of Democrats, especially from underserved communities and demographics (or from my own, BETTER end of the Democrat political spectrum 😉 ) to state and local office. That way they'll be there in state legislatures, in a position to directly affect redistricting work. And some of them will advance to Congress, which is the body that has to restore meaning to the VRA, or overturn Citizens United, or both!
You're right. That is incredibly important work. I support it. Remind me when the next big opportunity to elect Dems in number is?
Monsieur StrawDem: Well, 2018 of course.
…………..
…Okay. This is the same 2018 election that I just argued is a) mathematically unfavorable and b) deeply unlikely to be free or fair, and you didn't dispute that idea?
And how long is it till then? How many further assaults on the integrity of our electoral process do you think Trump, Pence and the GOP will be able to commit in the meantime? To say nothing of any Russian interference?
Madame StrawDem: All right, smarty pants. We never said it was a foolproof plan, but yours is no better. Your turn to explain steps 2 and 3 of your underpants-gnome scheme.
Ours isn't foolproof either for sure. There is no foolproof anymore. The last relatively easy way to stave off utter humanity-destroying disaster ended in November 2016. I worked for it. You worked for it. The game board was tilted, but for whatever combination of reasons, the upshot is we lost. We're on a completely different battlefield now, with an enemy that has absolutely no respect for rules or norms or basic decency.
Look, if we have elections at all in 2018 and 2020, of course I want the Dems to be as prepared as possible. Or, failing that, for some anti-Trump/pro-humanity force or coalition to be as prepared as possible. So by all means, work on that! As I said, I'll support however I can. And that doesn't have to conflict with what I'm doing at all, by the way. Our goals are hardly mutually exclusive. But I would put it to you that the success of your effort does most likely depend on the prior success of my effort, or of some damn similar effort. And I'll tend to why exactly I think that is in my next post.
Monsieur StrawDem: Ha. I doubt it. The only non-electoral path I see to getting either of them out of office is Mueller —
STAAAAAHP. Just stop right there.
You do realize that's not non-electoral, right? Nixon was threatened with impeachment by a Democratic Congress. Now let's review. To impeach, you need a majority of the House and a two-thirds majority in the Senate.
Guess what we don't have right now. Guess what is literally mathematically impossible to achieve in 2018. The Dems have 23 Senate seats. Add in the two Independents if you like, that gives us 25. Now suppose we won all eight Republican Senate seats that are up for the 2018 election. 25+8 = 33.
33 /= 67. Okay, so now we're looking at 2020 at the earliest. After three more years of the Trump/Pence ethno/Christofascist government.
So now what?
NO, SERIOUSLY. NOW WHAT.
Are you waiting for the GOP to get over their abject moral collapse, their slavering terror and their guilty knowledge of complicity enough to come to the rescue?
NO, SERIOUSLY. ARE YOU?
Well. Stay tuned and we'll get into more of that "now what." I wouldn't be bitching if I didn't have a positive case to make, I promise! In the meantime, comments and feedback very welcome.
RefuseFascism.org contributor Coco Das is interviewing supporters about their involvement with Refuse Fascism. This interview is with an educator who was active in Texas and attended the November 4th rally and march in Austin, Texas. He now lives in Oklahoma.
Can you remember when you first heard about Refuse Fascism and your reaction to that first call that laid out that this was a fascist regime and that it was necessary to drive them out?
I went to so many protests at the capitol that I don't actually remember which one it was. At one of the protests, I ran into an organizer from Houston. It was the day before they were having a meeting so I took some of the information and read it and went to the meeting the next day. That was the first time, probably early February.
What was it that compelled you to go to that meeting? You got involved, you threw your hat into this movement. Why?
I had been sensing similarities with Donald Trump's rhetoric to what I knew about Hitler, as soon as he started his campaign. Especially working with children of immigrant families, in the spring of 2016, even they were having a lot of anxieties about it. I didn't really think that he would win because it just seemed so awful but once he did win, I was very worried because I saw so many similarities and I was very opposed to all of the policies he was promoting. It honestly seemed like a joke to me. So many of his policies seemed so absurd and dangerous, so I was excited to find people that were willing to mobilize people. I remember at the Women's March, I was so energized by that. There were so many people. I remember I went home and made a little poster that said, "This will not take 4 years." I put that up on our door so that every time we left our house, we would see that. And that was even before I heard about Refuse Fascism. I could feel all of that energy of people so outraged and I thought, we could use this energy to get rid of him. We don't need to wait four years. This is a dangerous man.
As someone with ties to a lot of progressive groups, can you talk about your assessment of what the resistance has been this past year, what it has achieved and where it has fallen short? Do you have any reflection on this and what needs to happen in general, not just with RF?
I think we have seen pretty unprecedented levels of participation, in calling elected officials, having protests, and I think that has been really inspiring to a lot of people. But then I also feel like there has been a failure of the various groups to work together and really build their movements together. That was some of the cool stuff that I thought we were doing, like when we had that solidarity meeting in Austin and we tried to bring together these different groups. Refuse Fascism had gone to all these different marches that were all opposed to the same person, but weren't necessarily communicating with each other. There was the tax march, the science march, the May Day immigrant march, Muslim Solidarity day, the people's climate mobilization. While it was unprecedented, I think maybe it was also ineffectual so far.
Why? What is the root of that?
Just that these people are still in power and they're still going to be pushing their agenda. The Muslim Ban is still being fought by the courts, but it's not like he's going to give up on that. Clearly they're willing to keep pushing it. I think they just brought another suit to try to re-litigate it, so that's clearly something they're going to keep pushing. That narrative is very helpful for them. That was one of the big things he was running on, that fear of "terrorism." Immigrants are still being detained. I mean, that was a problem under Obama but now the rhetoric is so different.
I was just reading about a guy who was in Mexico for the holidays and ran into a waiter who was having trouble speaking Spanish in Mexico. It turned out that he was a Dreamer who had been accused of being gang-affiliated and deported, and had been in the U.S. since he was 2 and now was deported. DACA still hasn't been re-instated. The Democrats really didn't put up a fight for that. So all these minority groups that are being targeted are still being targeted, and the democrats are kind of content to wait.
It kind of reminds me of what you and I were talking about when I was driving up to Minnesota in mid-December. How beneficial this regime is to the Democrats because they're able to be like, "Oh, vote for us," but deportation was horrible under Obama and we continued to bomb and kill people with drones all over the middle east, and that expanded under Obama.
It sets the bar really low for the Democrats.
Yeah, we were pretty fascist before in that we had sent so many people to prison and we had police killings of so many people before Trump. It's really easy to sound better than him, but we were horrible before Trump. I feel like this is a moment of outrage that can be used to fix a lot of these horrible parts of our recent history. The Democrats are content to just wait and get voted back in, but that won't fix a lot of this.
One thing that struck me about you is that when you see a problem, you're serious about investigating it. I got the book Anatomy of Fascism from you, actually. You started this investigation of fascism. I think it's important for people to see the big picture of what fascism is. But all the millions of people who need to be in the streets against this are not necessarily going out and investigating fascism and getting a full understanding of it. Do you have thoughts on how to keep getting that understanding out to people so that they feel the need to act?
I think one of the paragraphs in the Refuse Fascism call that is really powerful and that hasn't yet happened is the closing of the window. We kind of take for granted that this won't happen, that this country has checks and balances. What I learned about other fascist regimes is that they had similar reactions from citizens. Especially reading The Nazi Conscience where there was outrage. It wasn't that all Germans were excited that these things were happening, but it became part of the bureaucracy of the state and they were willing to let it happen. It didn't happen immediately. It was a slow degradation.
It hasn't even been a year since Trump was inaugurated. No, millions of Jewish people weren't killed in the first year of Hitler in power, but there have been so many similarities. There keep being more and more horrible scandals that you would think would be enough that we haven't yet responded to because people are content to wait. It was a little over a year, I think, after Hitler took power that he did that Night of the Long Knives where he assassinated a bunch of political rivals. I feel like so much of Trump's base would be okay with something like that. So the question is would that be the red line for people?
So this concept of sustained, non-violent protest that demands this regime step down from power is not something that we're used to in this country, but people have done it in other countries (South Korea is a good example.) To me that seems like a missing element in a lot of the protests, the sustained part and the demand that they step down. What is your take on that? How do you see that working and do you have some thoughts on what it would take to get there.
 I would agree with the analysis that there hasn't been the demand and the sustained part of it, which kind of shows the ineffectualness of a one-day protest. Here in Oklahoma there was a protest against the tax bill and I went to it. There were 600 people that came, but then obviously the tax bill passed. Just by doing it one day we didn't actually change anything. I feel like that reflection piece is important of what did it take in the past to really create change? There is a lack of historical understanding of what it took even in this country for mass, non-violent protests to really have an effect. It wasn't like Martin Luther King just went to Washington one day and there were 100,000 people there to listen to his I Have a Dream speech. It took a long period of sustained action. I think a serious examination of our history would be really important for people. The other thing I think really needs to be examined or shared is the concept of solidarity. There have been so many different groups that have grievances that I still feel like really need to unite. This has been so horrible for so many of us, let's get rid of it.
What do you think it is about the sustained part of it that matters? Why is it important to have a sustained presence in the streets?
I think it forces them to respond. There are two times that I've seen that happen. The one time was the first time the Muslim ban went into effect and people flooded the airports and stayed at the airports until people were released. That worked. You could ask the question, what would have happened if there was a one-day protest and then everyone went home. Would all of the people who had been detained been released? Or would they have just waited for the courts. The other time I saw it was with the Dreamers in December, doing so much direct action in DC, and it didn't work. I think it wasn't as big. The Muslim Ban had all sorts of people and there were lawyers, there working pro-bono, and from what I saw the DACA activists were mostly by themselves. From what I saw there was even a healthcare protest the same day and they weren't organizing together. That's kind of back to the other point of the lack of solidarity.
Yeah, I think there is something there that needs to be overcome. I think what the Dreamers did was so necessary and so brave, but there were elements missing. One, all of the millions of people who are not Dreamers actually need to get into this fight. And two, they're appealing to the Democratic Party and the normal channels of doing things. I think in this case, the Democratic Party has proven that they're agenda is something else, it's not to actually protect Dreamers. I think that was a bitter and devastating lesson for a lot of people that has real consequences. People are going to be deported, in some cases to places they've never been.
So, related to achievements and shortcomings, Refuse Fascism did a summation that was in this opening talk to the December meetings. I was wondering what your take on that was, especially on this contradiction between the outrage that people are feeling and the relative lack of urgency in acting.
I think it's accurate. It kind of comes back to the part of the window closing. Until that happens, people will be complacent. Not complacent but what we're saying can't be confirmed until it's too late. What we're saying can't be proven to be true until it's too late. So it's a challenge to convince the people that it's enough of a probability that they will try to shut down dissent, that they are filling up all the judgeships with these super conservative Trump appointees, and that they are slowly remaking the structure of the federal government. Making everyone feel the need to act is a challenge. Another good reminder is how quickly we went to war multiple times in the first decade of the 2000's, and how complicit the Democrats were. In that first vote after September 11th, the authorization vote, there was only one person who dissented. Clearly, Donald Trump would love to start a war and I feel like that will also be a moment when it will be too late. Once a war starts, people are much worse at critical thinking and more prone to blind patriotism.
The other thing I appreciated about the summation in the opening talk was the acknowledgment that not enough prominent voices have called for what we're calling for. How do we connect with people like Shaun King who retweets pictures of protests in South Korea? People who are showing that they're fed up and ready.
You brought a lot of creativity to outreach. For example, going to the PRIDE festival with you and doing the No Trump sing-along was a great way to unleash the outrage people were feeling and channel it toward something that has potential to mobilize people. Do you have thoughts on how to continue to unleash that kind of creativity so that more and more people can be organized? Everyone doesn't have to participate in the same way. How do we invite a lot of creative ideas for spreading the message that this is the way to stop this regime?
I think one thing would be breaking through the viral nature of the internet. Finding some way to do that. I feel like that isn't something we have successfully done yet. Honestly, I think the only viral reaction we've had so far was when the super conspiracy theorists were putting out that there was going to be a civil war on November 4th. So we have to find a way to create something that other people want to share and also re-create.
Is there anything else you want to add?
Two things that stand out. One is the war on truth and how devastating that is. Trump has been so successful at that, and that has so many repercussions internationally and makes it difficult to build a movement here, when there is so much confusion about what's true. I think that's one of the most dangerous parts about his presidency. That's another similarity with Hitler, attacking free press and pushing the narrative that you shouldn't trust them. There are so many people willing to believe them. What impact does that have on democracy?
Also, we kind of touched on it but I was reading today about how Jeff Sessions is trying to roll back the Obama administration's policy of not enforcing federal drug laws in states that have legalized marijuana. It reminded me of some ways that our country was bordering on fascism before with mass incarceration of millions of people. I'm re-reading The New Jim Crow and seeing how complacent Americans were for so long. It's less than a year since they've been in power and they're already trying to take us back in that direction. We owe it to everyone to stand up against that. We were complacent because Obama was president and it seemed like everything was good, but we now have people who are willing to totally dehumanize people and profit from that dehumanization. We have to understand how quickly that can escalate.
by Toby O'Ryan, reprinted from revcom.us.
Last night I watched the MSNBC response to the election of a number of Democrats in off-year elections around the country progress from giddy to rapturous to delirious. I'm always glad to see a stone racist like the Republican pig who ran in Virginia repudiated, but listen: investing our hopes now in a "Democratic tidal wave" in the elections of 2018 would be a deadly illusion. And here are three reasons why:
One, neither these elections nor the ones in 2018—nor the Democrats more generally—will do anything to reverse or even put the brakes on the Trump/Pence regime's vicious and insanely risky foreign policy. If anything, any sense that he is losing political ground within the U.S. will make it more, not less, likely that he will go to war. Such a war would enable the regime to carry out severe repression within the U.S. and gain support on a "rally 'round the flag" basis. Right now, there is not a single major Democrat offering any substantial or consistent criticism of this. Indeed, the "we are more patriotic than he is" logic of what the Democrats are doing would lead them to support Trump in such lunacy—as they did with George W. Bush in 2002-2003.
Two, the leading Democrats have not only held back from calling for Trump's removal, they have made it a policy to oppose raising even the question of impeachment. Hence, the regime, which has already done incalculable damage in just 10 months, will have more than three more years to work its lunacy. The Dems are repeating the "strategy" they used during the Bush years: become more like the Republicans in what they will say is an effort to win more voters and supposedly "isolate" Trump, and then do nothing to oppose him (which they couldn't even if they wanted to, as they will have gotten elected on a basis that does not oppose America's "right" to dictate to other countries). People in the United States of Amnesia may not remember that when this strategy "worked" for the Democrats in 2006, this meant that they did NOT oppose Bush's escalation of the war in Iraq right after that election (the "surge") nor did they roll back the highly repressive Patriot Act or any other of Bush's extraordinarily repressive measures, all of which were fascistic in their own right.1
Three, on the idea of focusing efforts on elections in 2018 and 2020. First, there is nothing guaranteeing that the Republicans will not use racist gerrymanders and ballot disqualifications to feed into the advantage already given to them by the Constitution.2 So while people are drawn off into the electoral processes of 2018 and 2020, there will be nothing to stop the horrors against all the people and groups under the gun of the Trump/Pence regime from not just continuing but almost certainly intensifying. The regime will be compelled by its own logic, the logic of fascism, to double down on their triad of white supremacy, male supremacy and America First chauvinism. The breakneck destruction of the environment and the violence being done to the rule of law—not to mention the culture—will continue as it has now. Indeed, the very dynamic we see today—where Trump, unable to pass legislation, uses the vast executive powers already available to the president to launch offensives on these fronts as part of feeding red meat to the fascist hordes he's cultivated and unleashed—will very likely intensify.
This does not mean that Trump has it all sewn up, nor that the divisions that do exist at the top cannot become part of what ends up removing this regime. But this will not happen unless millions take the streets in a sustained, nonviolent movement. This makes it more, not less, urgent to demand that the nightmare end NOW, and that the regime be driven from power; more, not less, important for people to take up and get into or unite with Refuse Fascism.
Why Democrats Are a Flypaper Trap for Anyone Who Hates This Regime
"If you try to make the Democrats be what they are not and never will be, you will end up being more like what the Democrats actually are."
Bob Avakian
Ask yourself—at a time when people who are outright fascists themselves like W. and Corker are criticizing Trump's foreign policy as reckless, what prominent or even not-so-prominent Democratic politician has done anything close to that?  If you said none, you'd be right. We are talking about someone threatening World War 3, and they are saying nothing!!
And let's look at WHO they have and will have you supporting. Take this guy Northam, who won the Virginia election. Northam voted for George W. Bush twice—that is, not just in 2000, when it was plain that Bush was running as a standard-bearer for the Christian fascism which had already revealed itself as an extremely malignant force, but in 2004 after Bush's outrageous war against Iraq, after Guantanamo and Abu Ghraib, after Afghanistan, after Bush's administration had begun its threats to go to war with Iran, and after the Patriot Act, probably the most repressive piece of legislation in U.S. history. Northam, now hailed as the new great standard-bearer of diversity, could not bring himself to stammer out an endorsement of the removal of monuments to the southern Civil War murderers to those who carried out slaughter in upholding slavery, nor would have called out his opponent's incredibly vicious and racist campaign for what it was: a vicious, racist, fascist campaign. And this is the kind of person you're going to put your hopes in? Yet this is clearly where Pelosi and Schumer want to go—and this is the whole logic of the Dems.
The Democrats are one of the two ruling parties of the imperialist system. They differ with Trump on how best to serve that system, and this sets the parameters of what they will—and will NOT—criticize him for. Right now, they are moving to siphon the resistance to Trump off into strengthening their party, to put some constraints on Trump with the various investigations being launched, and to confine the terms to certain domestic issues. If there is a massive movement in the streets, some of the contradictions that they do in fact have with Trump may come into play… but they would even then try to constrain things. Without a massive movement clear on its goal, this will go nowhere… and worse.
I won't here try to go further into this. I will say that the "why" of all this is deeply covered in Bob Avakian's new talk, THE TRUMP/PENCE REGIME MUST GO! In the Name of Humanity, We REFUSE To Accept a Fascist America—A Better World IS Possible, as well as in the films REVOLUTION—NOTHING LESS!, REVOLUTION AND RELIGION: The Fight for Emancipation and the Role of Religion; A Dialogue Between Cornel West and Bob Avakian, and the essay "Unresolved Contradictions, Driving Forces For Revolution."
The point of all this is that, as Refuse Fascism has reiterated, the people in their millions must end the nightmare.
---
1. These measures included the government's "right" to try those they deemed terrorists in military trials where defendants are afforded fewer rights; the indefinite isolation of prisoners without charges in the torture chamber of Guantánamo; the use of torture, vastly expanded government powers to legally spy on people, right down to the library books they took out, as well as the right to legally forbid people from even saying that they had been spied upon or were enlisted in spying upon others.
2. The Constitution, as a document originally written to protect the power of the slaveholders, gave extra political weight to rural areas and sparsely populated states in determining representation in a concession to those slave-holders, and that legacy lives on today—which is why not only did Trump get elected while losing the popular vote, but Democrats in many states as well as the country as a whole can and do consistently outpoll the Republicans but end up with fewer seats and less power.